Workplace Collaboration  Business Process Automation  Sharepoint Solutions  Papercut Document Management
Software Solutions
Good software makes your business easier to run. It also increases productivity and maximizes your business' uptime.
Hi-Tech helps find the right software solutions for your business. Small businesses have different needs than medium-sized businesses, new businesses have different needs than established ones: no matter your business size, type, or experience, our team finds the ideal software to maximize your bottom line.
Our full software capabilities go beyond the list below. To find out more about our expansive abilities, contact one of our Grande Prairie, Dawson Creek, or Peace River offices today. We offer service outside these regions as well, mainly to Calgary, Kamloops, and other regions.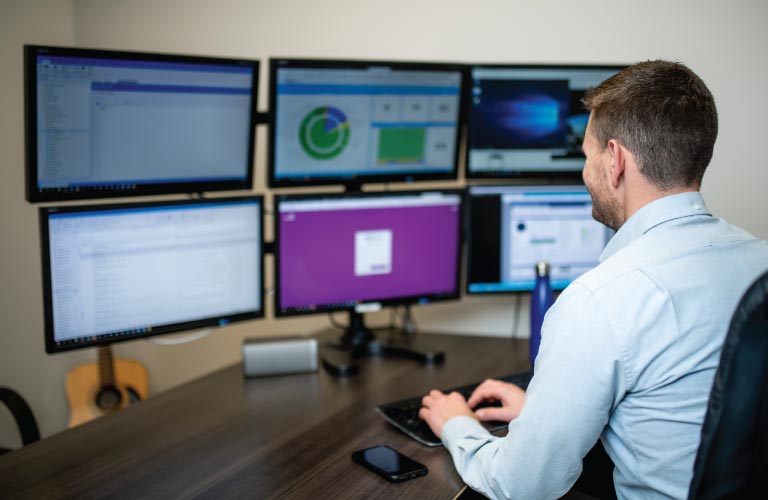 Workplace Collaboration
Every workplace requires collaboration. Our services help structure useful and beneficial workplace collaboration. This gives you and your team the power to work together in real-time on ideas, developments, and initiatives. 
With fully integrated workplace collaboration, you become empowered to make quick decisions, approvals, and manage your team, without time-costing delays or barriers. 
From real-time chatting, document management, scheduling, and videoconferencing to SharePoint and other software solutions, Hi-Tech recommends and establishes workplace collaboration solutions for your business. 
Business Process Automation
Certain business processes can be automated to save you time. By executing business process automation, you control business costs and unload workloads. This creates a better workflow throughout your entire business. 
PaperCut – Document Management
Controlling your documents prevents wasted resources and ensures optimal use of your time. PaperCut is a print management software that allows business owners and managers to monitor print usage. Using this software grants you the ability to control how many documents can be printed to which printers and which employees can print in colour or double-sided. 
PaperCut is compatible with all our printers and copiers. In the fight for uptime, PaperCut is a truly versatile tool.