Document Management  Printer & Copier Install & Support  Toner & Ink
Printers, Copiers, Multi-Functional Machines
Every business is different. That's why every piece of equipment in your office should be tailored to individual business needs.
We stock a diverse array of equipment to certify that we can solve your document management and printing challenges. All of our standard or wide-format printers, copiers, and multi-functional machines, including those with fax capabilities, are available for purchase or lease. We also have a variety available for short-term rental.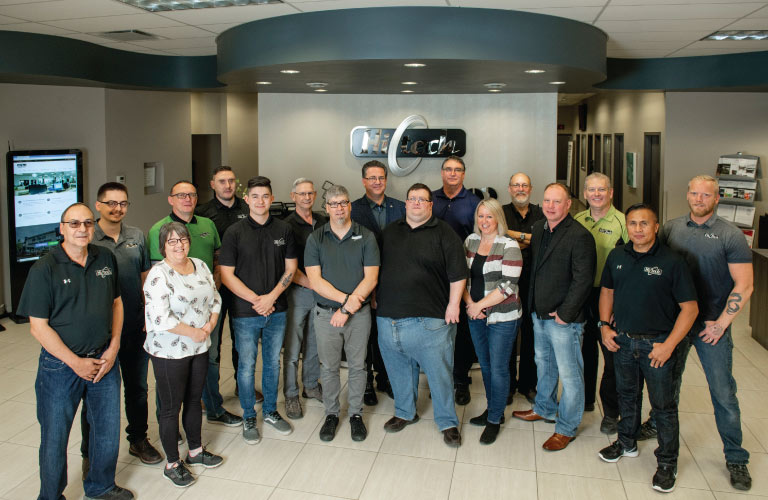 PaperCut – Document Management
Controlling your documents prevents wasted resources and ensures optimal uptime. PaperCut is a print management software that allows business owners and managers to monitor print usage. Using this software grants you the ability to control how many documents can be printed to which printers and which employees can print in colour or double-sided.
PaperCut is compatible with all our printers and copiers. In the fight for time, PaperCut is a truly versatile tool.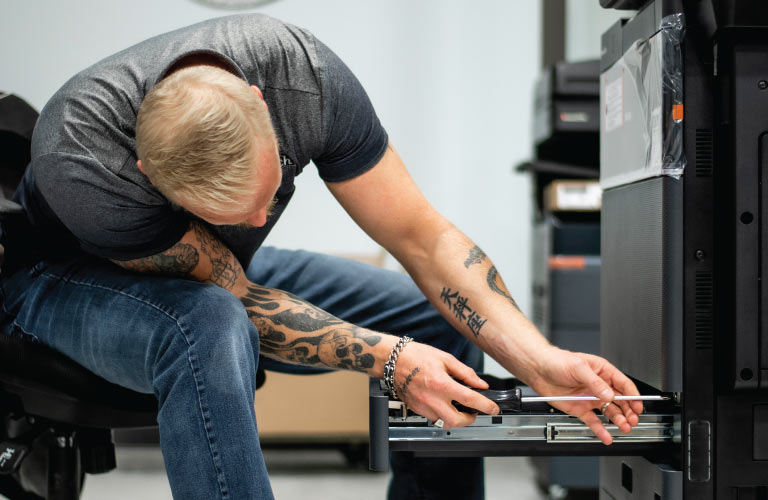 Printer, Copier & Multi-Functional Machine Installation & Support
Our experienced team offers fast and easy fixes for your printers and copiers. Armed with an arsenal of common parts for all types of multi-functional machines, our team often troubleshoot the problem over the phone and begin fixing the problem the minute they arrive on site.
For all printer, copier, and multi-functional machine installations, our techs fully set up and test the equipment before they leave. Our techs also remove old equipment and dispose of each machine safely. This means once our team is finished, your team can get back to work.
Toner & Ink Support
Cost-effective toner and ink solutions aren't a dream. With Hi-Tech, it's reality.
When you purchase or lease a copier or printer from us, we're able to monitor your toner levels and let you know when you're running low. It also prevents you from buying too many – or too few – toner and ink cartridges. Since we're able to monitor your usage, we also recommend more cost-effective purchasing options that perfectly fit your company.
To find out more about optimizing your business' toner and ink needs – or to discuss your copier and printer options – call our capable team today.
Equipment Brands:
Sharp
Ricoh
Canon
HP
Lexmark
Supplies – including toner – brands:
Toshiba
Sharp
Samsung
Okidata
Lexmark
Canon
… and more.