Specialized Business Solutions  POS Systems & Cash Registers  Hotels & Restaurants  Accessories
Retail Solutions
Choose retail hardware, software, systems, and accessories tailored to your small or medium-sized business. Let our team guide you through the decision process so you make the right choice to launch your business towards success.
We use our experiences to advise all your retail tech solutions. From specialized business solutions, point-of-sale systems, cash registers, and retail accessories, we work hard to ease your retail business' workflow and maximize uptime.
Some of our main retail solutions are listed below. To inquire about our full capabilities and to get more information about specific products and services, please contact our office today.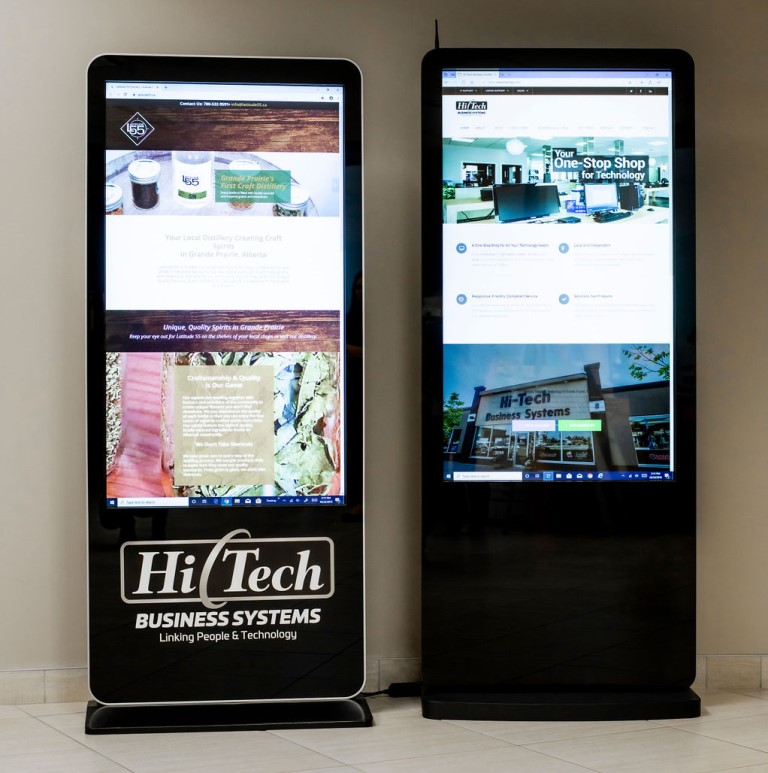 Specialized Business Solutions
Prioritize client efficiency. Our specialized business solutions include Point of Sale (POS System) solutions, postage machines, laminators, and shredders. We also carry interactive touch screens to showcase your business, provide kiosk services, or facilitate in-store shopping/catalogue selection.
Our knowledgeable and specialized team offers personalized recommendations to guarantee a system that protects your company's productivity. To ensure you retain your employee's time and energy, our team will deliver and set up the necessary equipment. When necessary, we also provide training.
We provide fully integrated hardware-software solutions. If you have specific software you want to use – or have some hardware in place – we can easily integrate pieces of equipment into existing systems.
POS Systems & Cash Registers
We have full point-of-sale (POS) systems available to fit your business needs. Our team can guide you in choosing the right system for your industry. From clothing stores to coffee shops, we have years of client experience to help you find the ideal system, software, and hardware to run your business.
We have hardware compatible with a number of popular POS software, including Square, Lightspeed, and Shopify. To ease your transition, our techs offer full install, service, and repair for hardware and software purchased in-store.
Hi-Tech is a retailer for Maitre'D, a software designed to create a seamless restaurant and hotel experience. For the hospitality industry, Maitre'D is a first choice for new and established businesses. Learn more about Maitre'D by visiting their website or calling our team.
For more information on brands and systems we carry, visit our equipment solutions page or give us a call.
Hotels & Restaurants
Certain industries have specific requirements. Hi-Tech's diverse team of specialists understand the specific constraints and demands of hotels and restaurants. Splitting bills, closing tabs, organizing receipts, managing bookings and staff create more complex needs.
As solution experts, we offer reliable and functional options for the most demanding industries, right down to software solutions. For more information, chat with our qualified staff today.
Accessories
Retail businesses require more than just POS systems. From toner and ink to paper shredders, laminators, and laptop bags, Hi-Tech is a one-stop solution for your business needs.
We have extensive experience in working with small and medium-sized retail businesses in Alberta, British Columbia, and beyond. Our team also assists entrepreneurial startups, advising them on the necessary business accessories.
Let our skilled and professional staff in choosing the right retail business accessories and solutions. Give our team a call or visit our store to get started.