Specialized Solutions: Hotels & Resturants  Specialized Solutions: Accessories
Specialized Business Solutions
Prioritize client efficiency. Our specialized business solutions include Point of Sale (POS System) solutions, postage machines, laminators, and shredders. We also carry interactive touch screens to showcase your business, provide kiosk services, or facilitate in-store shopping/catalog selection.
Our knowledgeable team of specialists offer personalized recommendations to guarantee a system that protects your company's productivity. To ensure the most amount of uptime possible, our team will deliver and set up the necessary equipment. When necessary, we also provide training.
We provide fully integrated hardware-software solutions. If you have specific software you want to use – or have some hardware in place – we can easily integrate pieces of equipment into existing systems.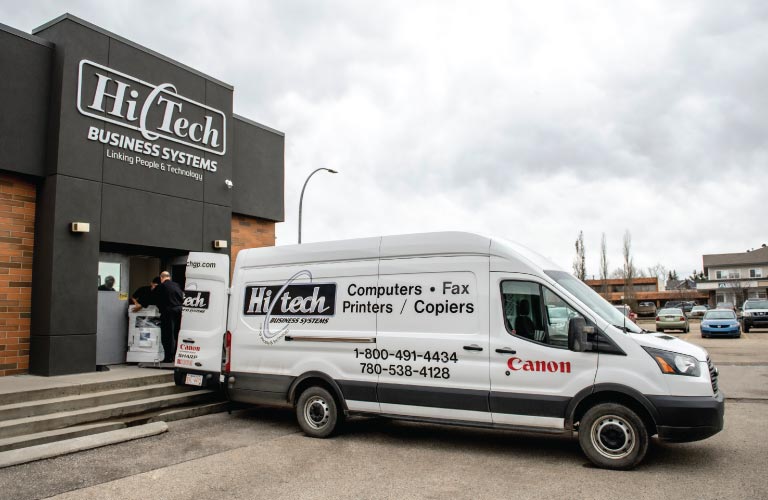 Specialized Solutions: Hotels & Restaurants
Certain industries have specific requirements. Hi-Tech's diverse team of specialists understand the specific constraints and demands of hotels and restaurants. Splitting bills, closing tabs, organizing receipts, managing bookings and staff create more complex needs.
As solution experts, we offer reliable and functional options for the most demanding industries, right down to software solutions. For more information, chat with our qualified staff today.
Specialized Solutions: Accessories
Businesses require more than just POS systems. From toner and ink to paper shredders, laminators, and laptop bags, Hi-Tech offers one-stop solutions for all your business needs.
Popular Hardware & Software Brands
Maitre'd
NCC Reflection
E Stream
Epson
Ric Salon