Managed IT  On-Call PC Repair  On-Site IT Services  Service Desk
Maintenance
Time is valuable. Our maintenance services allow you and your team to focus on your work, while our team uses their expert knowledge to keep your technology running smoothly.
We provide fully or partially managed IT, on-call computer repair, and on-site IT services. Our capable service-desk staff is also always ready to tackle questions and concerns over the phone or in person.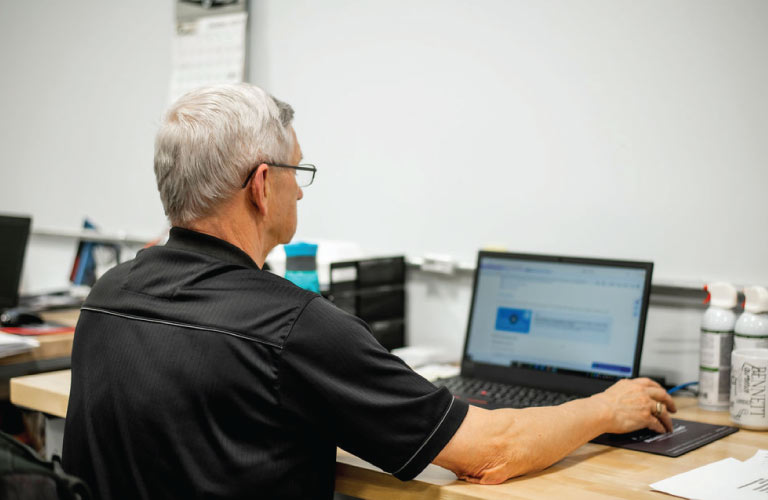 Managed IT
All businesses – small and large – run into IT barriers. The only variable is how often.
Our customizable managed IT solution allows you to create the ideal IT service. For businesses with full teams, our techs can visit on a regular weekly or monthly basis to ensure your equipment and technology are running smoothly. For smaller companies, our techs can simply show up when needed, fix the problem, and let you get back to work.
Managed IT services are flexible to fit you, meaning our first priority is designing a plan that fits your business, your workflow, and your staff. Then, we defend you against lost time.
To set up a managed IT solution for your business or to find out if managed IT fits your company, call our qualified staff today.
On-Call PC Repair
Technology saves you time – until it breaks, crashes, or dies. When that happens, the quickest way to keep your team operational is to call Hi-Tech.
Our on-call service prioritizes your uptime, containing your downtime with efficient, effective response times. With effective responses, you'll spend more time working.
On-Site IT Services
Certain problems require hands-on solutions. We're prepared to travel to your workplace to guarantee your equipment and technology are fully functional and efficient.
Our on-site IT support is often incorporated into our managed IT packages. For one-time fixes and solutions, we also offer one-time support calls if it suits your company's needs.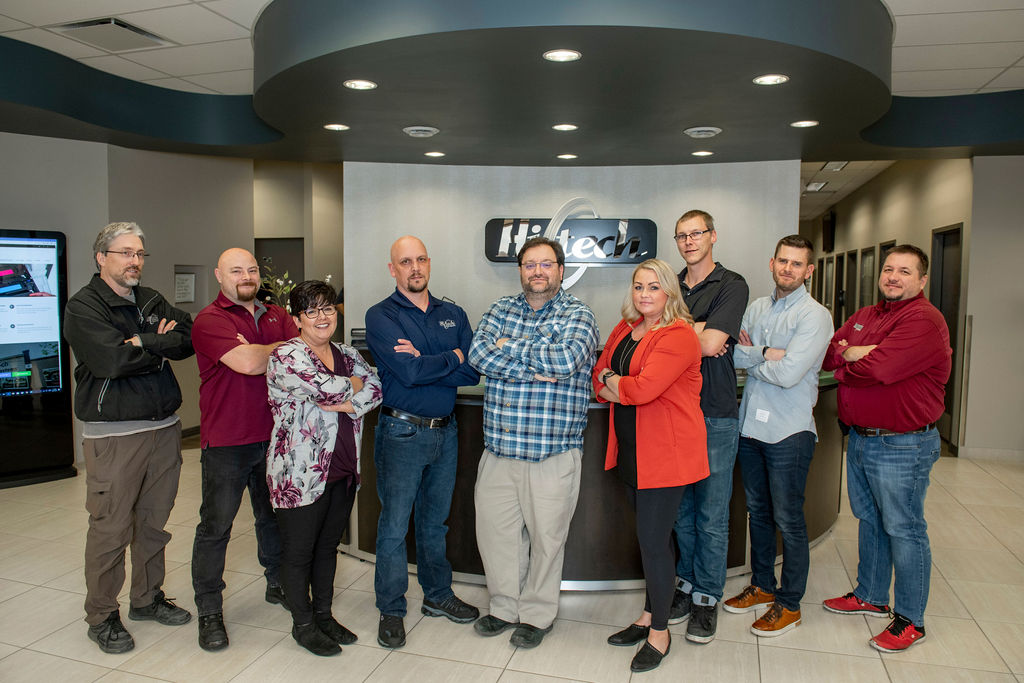 Service Desk
The smallest questions can use up the most time. Answering questions about lost passwords or how to set up an email program is not a useful part of your day.
For every tech question your team has – big, small, or just simply confusing – Hi-Tech has an answer. As your in-house help desk, we alleviate all these time-consuming queries and offer easy solutions for every IT problem.
This saves your team more than just time and money: it saves them from a huge headache.