Our Beginning
Hi-Tech Business Systems began on October 1, 1987. Aimed at defending our communities against costly tech downtime, we were a small company that provided reliable IT, copier, and printer services to Grande Prairie and its surrounding areas. We've grown a lot over the years, but our commitment to our customers hasn't changed.
We remain unflinchingly devoted to upholding solid relationships and supporting families – the ones we're born with and the ones we create. This devotion leads us to link our communities, and all the people inside of them, with technology.
The Hi-Tech Family
Contact
Careers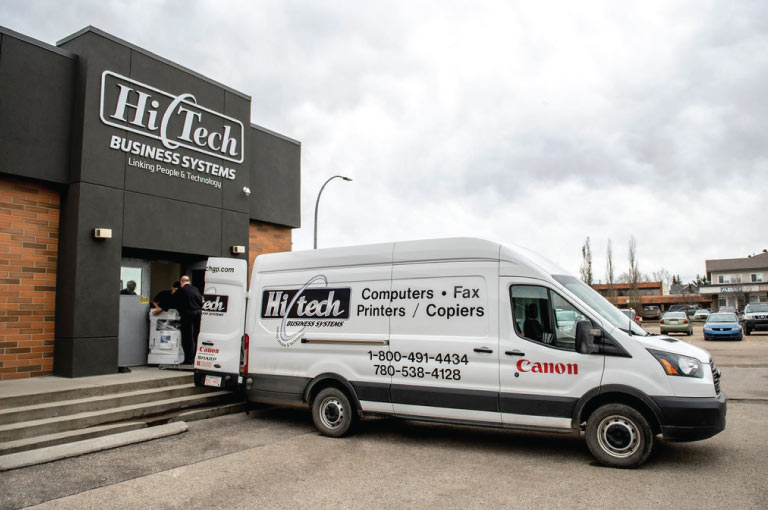 And, Now
We've grown since 1987. Now, we provide quality service to Alberta and British Columbia, including the entire Peace Region, Calgary, Dawson Creek, and southern BC.
Providing exemplary service is vital. To give our neighbouring BC communities the highest-quality photocopier sales and service possible, we have a satellite office located in Dawson Creek. To assist Northern Alberta communities, we also run a satellite office out of Peace River and La Crete. All offices are home to full-time sales representatives and service technicians.
Pairing this reach with the full support of our Grande Prairie office – with all its resources and staff members – means every customer, no matter where they're located, receives consistent, quality service when they call Hi-Tech.
This includes clients located in Calgary, Kamloops, and other areas. For our full service area, check out our contact page or give our office a call at 1-800-491-4434.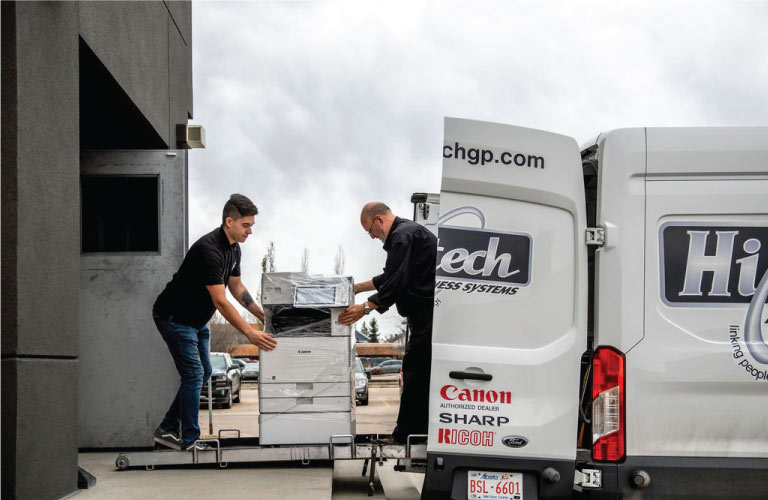 Creating Community Value
Communities prosper when they're led from within. We believe strong leadership creates value and continuous prosperity for everyone, including community members, stakeholders, and our own organization. Striving to serve our communities adds quality to our work, fosters healthy community relations, and strengthens the Hi-Tech family.
Our business employs over 50 local people, who each stay with our company for an average of 11 years. In both 2013 and 2017, we received the Employer of Choice award from the Grande Prairie & District Chamber of Commerce and the 2019 Employee Recommended Workplace Award from the Globe and Mail. We also tackle a number of community initiatives, including providing monetary donations and volunteer hours.