Choosing the Right Computer  Computer Support  Computer Accessories
Computers & Laptops
Computers are vital to productivity. So buying the right computer is equally vital.
A good computer defends your bottom line, complimenting your workflow and increasing your overall productivity. The right computer also alleviates tech-related stress, moulding to fit you and your habits.
Hi-Tech's experienced staff eases the process of finding the right computer. Let our team help you find that perfect computer.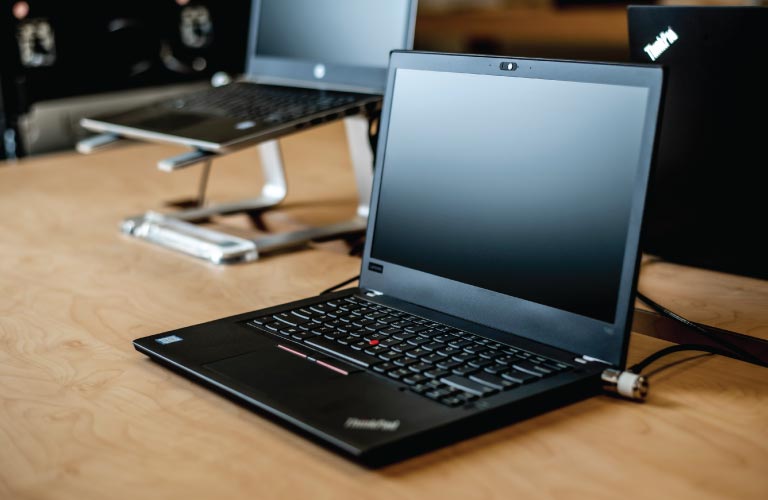 Choosing the Right Computer
The first aspect of finding the right computer is understanding the workflow of your business and your team. This includes how the computer is going to be used, as well as what it's going to be used for.
Once we understand both, we analyze your workspace and workflow. This helps us understand our client's restraints. We'll make a cost-effective recommendation based on this information and, once you've approved our suggestion, we'll source your computer.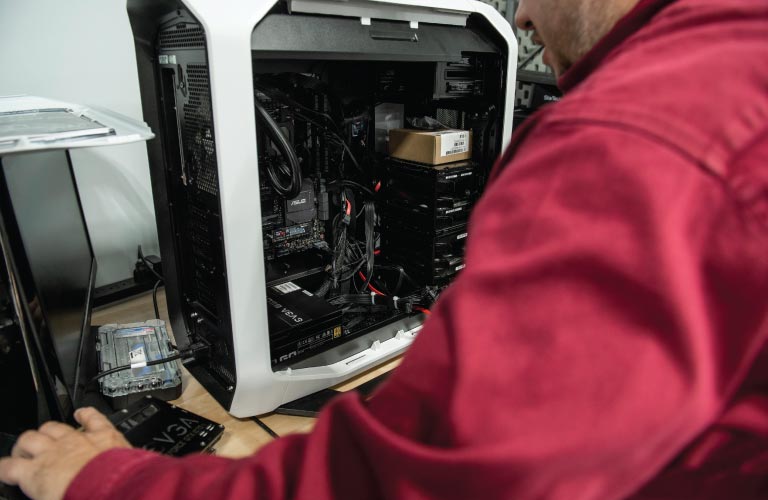 Computer Support
When something breaks or crashes, it helps to have a team of capable specialists ready to prevent downtime. We provide full remote or on-site computer support with our techs for laptop and desktop computers.
For after-hours service, please contact us.
Computer Accessories
Computer accessories make your life easier. From external mice and keyboards for laptops to laptop cases, paper shredders, laminators, and so much more, Hi-Tech offers one-stop solutions for all your computer needs.