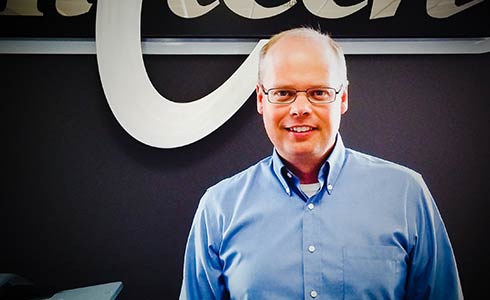 1. How long have you worked at Hi-Tech?  
I have worked at Hi-Tech since 1990.  ( I was 10 at the time- LOL)
2. What is your favourite food?
I like most food but I would have to say a juicy cheeseburger or a pasta in a cream sauce
3. What sets Hi-Tech apart from other businesses?
The culture.  We are a family business that has grown into a big company and while we know how to have fun at work we all understand that Customer Service is what we strive for and our customers appreciate the level of service we provide.
4. Where is your favourite place in the entire world?
This is a hard one as I like to travel and see different places especially warm climates in the winter but I really like to be anywhere my family is even if we are at home.
5. What is your funniest memory from your time here at Hi-Tech?
There have been a few but I think the funniest was when a new employee was wrapped in a blanket and was strapped to a pallet and delivered in the back of a pickup truck  by a courier service on his last day of work at his previous employer.  That was pretty funny since we left him strapped to the pallet and took pictures of him.